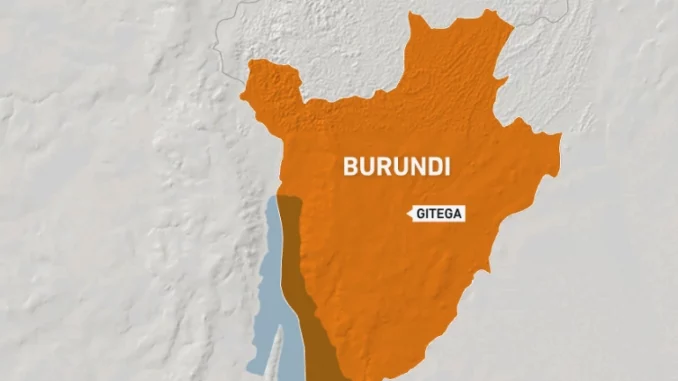 Thirty-eight people were killed and 69 seriously injured in a fire that ravaged the central prison in the capital Gitega on Tuesday morning, Vice President Prosper Bazombanza told reporters.
Several witnesses said the fire burnt out parts of the overcrowded prison, which housed 1,539 inmates (for 400 places) at the end of November, according to prison administration figures.
According to the witnesses, who described "huge flames", the fire broke out at around 4am local time (0200 GMT), startling the inmates in their sleep.
According to a police source, rescue workers were slow to arrive at the scene.
The first fire engine arrived two hours after the fire started, and was joined by six others from nearby provinces, she said.
The fire was caused by a "short circuit", the Department of Interior, Community Development and Public Safety said on Twitter.
On 21 August, a fire affected an area of the central prison without causing any casualties. The Ministry of the Interior claimed that the fire was also caused by a short circuit.
Built in 1929, the central prison in the Burundian political capital Gitega, in the centre of the country, is the third largest in Burundi after Mpimba, located in the economic capital Bujumbura, and Rumonge.