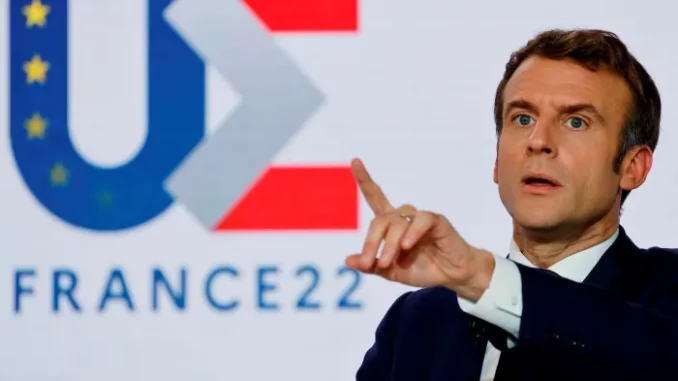 A summit between the African Union and the European Union will be held on 17 and 18 February in Brussels as part of the French presidency of the European Union, Emmanuel Macron announced on Thursday, in order to "rebuild in depth" the "somewhat tired" relationship between the two continents.
Among "several axes", the French head of state called for "a new economic and financial deal with Africa", in particular to "complete this solidarity with Africans", recalling that "between 2020 and 2025, there are 300 billion euros of financing needs for African economies, because they have economic and financial consequences to manage".
"Europe must have a common strategy with Africa in international bodies, to allow this solidarity," continued Emmanuel Macron, urging that "this mechanism of investment in solidarity with the African continent should be updated".
During this presidential address from the Elysée Palace, which is to be followed by a press conference, the Head of State also called for the deployment of "an agenda in terms of education, health and climate that is commensurate with Africa's challenges".
"The African continent has challenges that are even greater than ours in education," he added, calling for the "continuation and Europeanisation" of existing partnerships, "with a real project to further develop the education of young girls throughout Africa, but also the training of teachers, as well as the development of health education structures".
Emmanuel Macron also indicated that he wanted to "develop a real health agenda which consists of deploying much faster and much stronger vaccine production and production structures".