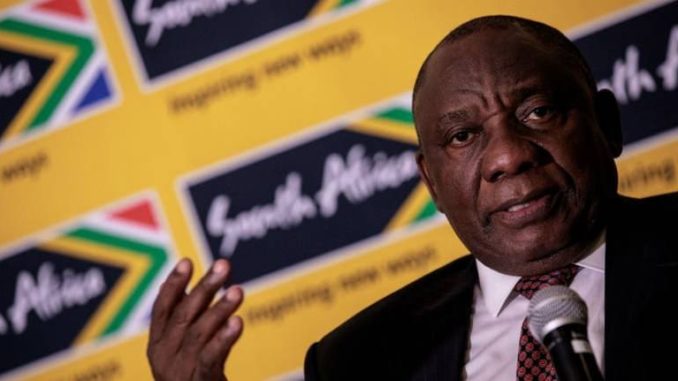 South African President Cyril Ramaphosa tested positive for Covid-19 on Sunday and began treatment, suffering mild symptoms of the disease.
Ramaphosa, 69, who is fully vaccinated, began to feel "unwell" after leaving an official ceremony in Cape Town mid-day to honor former President Frederik de Klerk, who died last month, the presidency said in a statement late in the evening.
The head of state wore a black mask during the ceremony, which was attended by about 200 people at a church in the city, except when he delivered the eulogy.
"The president, who is fully vaccinated, has isolated himself in Cape Town and has delegated all his responsibilities to Vice President David Mabuza for the next week," the president's office added, adding that the ceremony was conducted in accordance with health regulations.
However, those who came into contact with Ramaphosa have been advised to watch for symptoms or get tested.
The head of state is being monitored by the army health services. For the moment, no information has been released on whether he has been infected with the new Omicron variant detected last month in South Africa.
The head of the WHO, Tedros Adhanom Ghebreyesus, as well as the director of the African Union Centre for Disease Control and Prevention (Africa CDC), John Nkengasong, wished him "a speedy recovery" in Twitter messages.