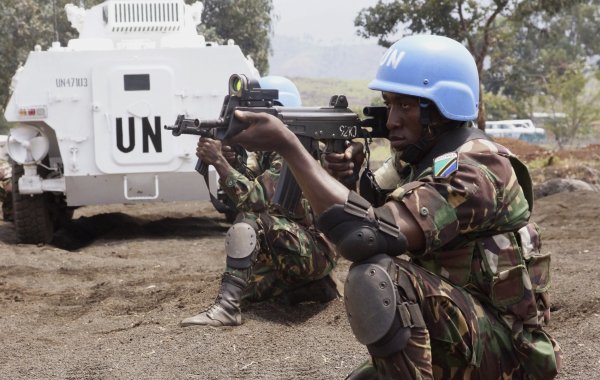 Three staff members of the UN refugee agency (UNHCR) were injured on Wednesday when their convoy was attacked by gunmen in the Eastern Democratic Republic of Congo, the UN agency said on Thursday.
"Unidentified assailants opened fire on a UN convoy travelling in the eastern Democratic Republic of Congo on Wednesday," UNHCR said in a statement.
"A vehicle of the UNHCR, the UN refugee agency, was hit by gunfire and three UNHCR staff members were injured," it said.
The three people "received emergency medical assistance at the scene. They were then taken to safety by the escort and transported to a hospital where they are currently receiving treatment," the statement said.
According to the source, "the convoy was escorted by the United Nations Stabilisation Mission in the DRC (Monusco)".
The attack took place in the locality of Mambassa, in Lubero territory, in the province of North Kivu.
UNHCR said it was "shocked and outraged" by the attack and called for the protection of civilians and humanitarian workers from violence.
The eastern part of the DRC has been plagued by violence for nearly three decades due to the presence of dozens of local and foreign armed groups.
Attacks and massacres targeting civilians are an almost daily occurrence. Since May 2021, at least 1,546 civilians have been killed by armed groups in three provinces of eastern DRC, according to the Kivu Security Barometer (KST).