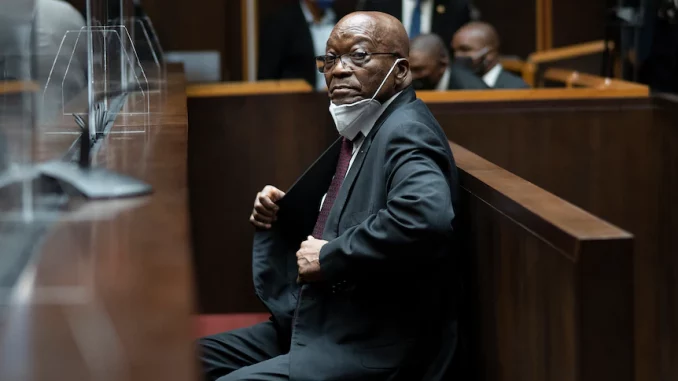 The former South African president was placed on medical parole last September, two months after he was jailed for contempt of court. This Wednesday, the High Court of the Gauteng province decided to overturn this decision. An appeal has been filed.
Jacob Zuma could spend Christmas in prison. It has been three months since Jacob Zuma left Estcourt prison. This departure had always been surrounded by vagueness because the exact reason for his release on parole has not been made public. A surgical operation is announced, without it being specified.
According to the Gauteng High Court, the National Prison Services Commission has not demonstrated the need for Jacob Zuma to be released on medical parole. In September, Arthur Fraser, who headed the commission at the time, said the possibility of the former president's death could lead to violence similar to the riots in KwaZulu-Natal and Gauteng provinces in 2021. Not enough to justify the release, says the South African High Court.
This decision is already highly criticized in the ranks of the former president's allies. Since the verdict was handed down this Wednesday morning, calls for mobilization are multiplying in South Africa.
In addition, Jacob Zuma and Arthur Fraser, formerly head of the National Commission of Correctional Services, will have to repay the legal costs. The Department of Correctional Services said it was studying the decision and would make a decision in due course.