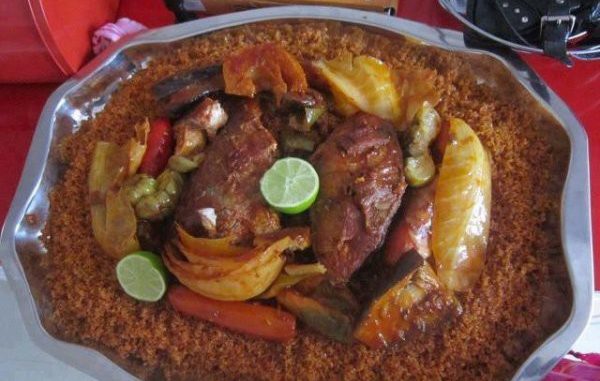 Ceebujën, or Thiéboudiène, literally means "rice with fish" in Wolof. It is the national dish of Senegal, a dish appreciated and anchored in the daily life. It was registered this Wednesday, December 15, 2021 as an intangible cultural heritage of humanity by UNESCO, as well as the Bolon, a traditional musical instrument with percussion originating from Mali.
The Senegalese Ministry of Culture submitted a request in October 2020.
The Thiéboudiène is part of the daily life of the Senegalese: they eat it at home, in restaurants and it is even found on the street corner. For President Macky Sall, seeing it retained by UNESCO is "a fine illustration of the international reputation of Senegalese culinary art.
The Thiéboudiène, which is sometimes also composed of tomatoes, joins the couscous of the Maghreb, the Neapolitan pizza or the Belgian beer, among the culinary elements retained by the United Nations organization. The recognition by UNESCO of this essential dish is a real national pride.