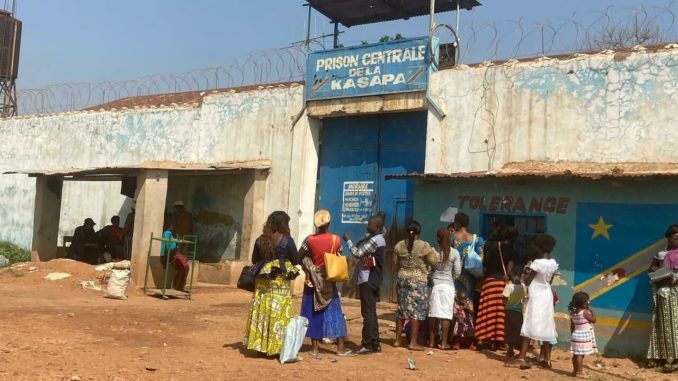 In Lubumbashi, the public prosecutor's office requested twenty years in prison and a fine of 800,000 Congolese francs ($ 400) for ten prisoners accused of gang-raping female inmates at Kasapa prison. This demand was made during the hearing on Monday, December 20.
The hearing was again held in the courtyard of Kasapa prison. Sixteen complainants are present, all veiled. They are impatient to know the outcome of this case. The gang rapes of female prisoners in Kasapa prison took place in September 2020 during an uprising of the prisoners and their attempted escape.
For about five hours, the lawyers for the plaintiffs and the defendants, as well as the public prosecutor's office, appeared before the court. Our clients were subjected to rape with violence and threats," said Alain Sumbwa, one of the plaintiffs' lawyers. It is an organized crime and the damage caused is enormous. Forced pregnancies, infections such as HIV-AIDS, injuries, other women risk losing their marriage. The lawyers are asking for one million dollars in damages for their clients.
Among the defendants, one name comes up often, that of the defendant nicknamed the "death judge. The prosecution presents him as the leader of the prisoners who perpetrated the rapes. The prosecution requested twenty years in prison and a fine of 800,000 Congolese francs for each defendant.
As for the defendants, they rejected the charges against them outright. They pleaded not guilty and asked for their acquittal. And their lawyers argue that there is an absence of evidence. The judgment is expected in ten days.