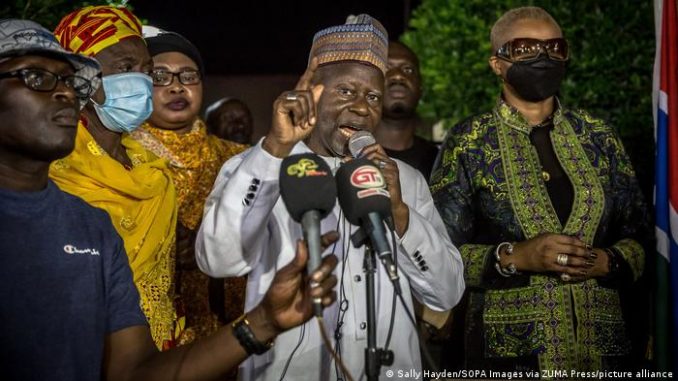 The Supreme Court of Gambia rejected Tuesday the appeal of the unsuccessful candidate in the presidential election of early December, Ousainou Darboe, who denounced irregularities, thus validating the re-election of the outgoing Head of State Adama Barrow.
Adama Barrow, whose accession to the presidency five years ago had put an end to more than 20 years of dictatorship, won the presidential election of December 4 with about 53% of the vote, against about 27% for his main opponent, Ousainou Darboe, according to the electoral commission.
Mr. Darboe had expressed his intention to contest the results, along with two other candidates, even before the results were announced, claiming irregularities.
His party, the United Democratic Party (UDP), had appealed to the Supreme Court on December 6. In its appeal, it accused Barrow or his supporters of distributing money or gifts in various villages. The opposition claims that Mr. Barrow's party, the National People's Party (NPP), infiltrated the electoral commission and denounced the participation of non-Gambians in the election as well as various irregularities in the voting and counting process.
The Supreme Court ruled "that the UDP has not complied with the provisions of section 11 of the electoral law which requires that an appeal be accompanied by a motion for security," said its president Hassan B. Darboe Jallow. "We have not lost anything because the appeal was not rejected on the basis of merit but on a mere technicality. We should be proud of ourselves for what we have done and will continue to do for the country," Darboe said on his party's website.
This decision of the Supreme Court is final.