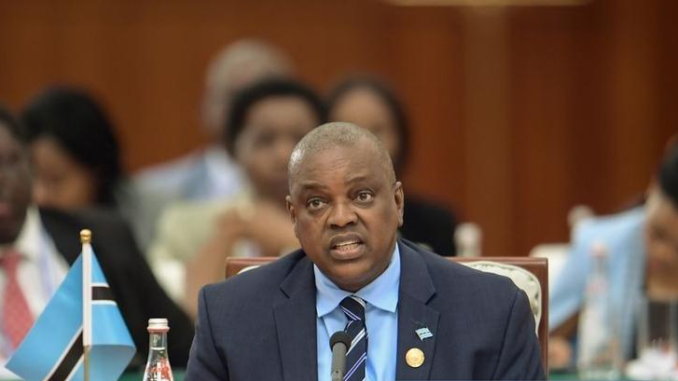 The president of Botswana, one of the first two countries with neighboring South Africa to detect the Omicron variant, has been placed in isolation after testing positive for Covid-19, the government announced Monday in a statement.
"The president has no symptoms and is under close medical supervision," it said, adding that Mokgweetsi Masisi tested positive during a routine check-up. Vice President Slumber Tsogwane will serve as interim president until further notice, the government said.
Omicron, a highly contagious variant with multiple mutations that raise fears of vaccine resistance, was first identified in Botswana and South Africa in late November.
Botswana, which said in early December that it was experiencing "an increase in the number of infections," had nearly 220,000 cases and more than 2,400 deaths as of last week, according to official figures. The president described in his year-end speech "a variant that is spreading like wildfire.
Health authorities recently announced the launch of the booster campaign for those already vaccinated and lowered the vaccination age for children to 12 years. At the end of December, 43% of the population of 2.4 million was fully vaccinated.