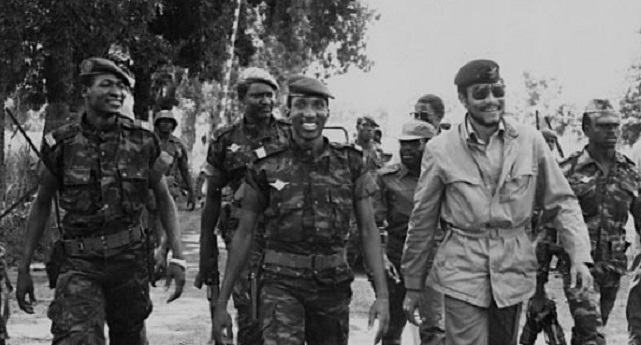 In Burkina Faso, the trial in the Thomas Sankara case continues. The military court in Ouagadougou delivered the testimony of former and late Ghanaian President, Jerry John Rawlings. At the time of the events, he was in power in his country and had good relations with the Burkinabe revolutionaries. Two weeks before the coup, he had received Captain Thomas Sankara, who had insisted on meeting with him about the situation within the National Revolutionary Council. In his testimony before the investigating judge before his death, the former strongman of Accra maintains that Thomas Sankara was afraid that Blaise Compaoré would act and put him aside.
"I suggested to Thomas Sankara that he talk to Blaise Compaoré, because I knew that Blaise Compoaré could kill him," Rawlings said in his statement read in court.
What was the trigger for the coup, the investigating judge asked? "Thomas Sankara seemed to me to be alone and he wanted Ghana to help resolve the crisis," the former head of state revealed. He stressed that he was "shocked, angry and bitter" following the death of Thomas Sankara.
A few days after the coup, Rawlings explained that he was invited by Colonel Muammar Gaddafi. There he found Blaise Compaoré who tried to convince him that he had nothing to do with the death of Thomas Sankara. "I rejected his explanations and refused to pose for a photo with them as the Libyan leader had wished," said Jerry John Rawlings.
"Etienne Zongo, Thomas Sankara's aide-de-camp, told me about the horrible things that Blaise Compaoré and Gilbert Diendéré did to people. I think that Blaise Compaoré wanted to erase the very memory of Thomas Sankara," said Jerry Rawlings in his statement before his death.