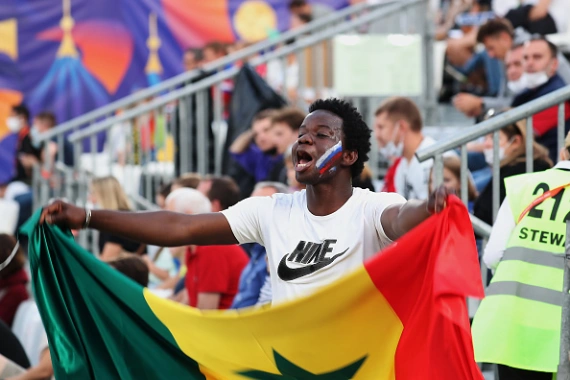 The departure of the Senegalese delegation for the Africa Cup of Nations soccer tournament, initially scheduled for Tuesday evening, has been postponed to Wednesday, because of three cases of Covid detected in the workforce.
"There are at least three cases: Saliou Ciss, (Mamadou) Loum Ndiaye and Habib Diallo, in addition to other suspected cases," an official of the Senegalese Ministry of Sports said on Wednesday.
The Lions tested positive – who play respectively in Nancy (French L2), Deportivo Alavés (Spanish Liga) and Strasbourg (French L1) – "must be quarantined", he said, adding that the departure for Cameroon scheduled for Tuesday evening had been postponed to Wednesday.
The Senegalese head of state Macky Sall handed the national flag to the players, who are among the favorites of the competition and should take off in the evening for Cameroon, where the CAN is held from January 9 to February 6.
Senegal, which has never won the CAN, missed the boat in the final in 2000 against Cameroon and in 2019 against Algeria.
The Lions, led by Liverpool striker Sadio Mané and Chelsea goalkeeper Edouard Mendy, will face Zimbabwe on January 10, Guinea on January 14 and Malawi on January 18 in Group B.