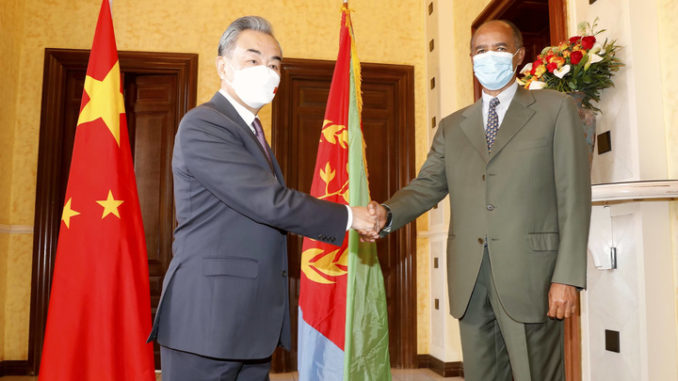 It is financial and diplomatic support that the Chinese State Councillor is giving to this reclusive country in the Horn of Africa.
Wang Yi has promised 100 million yuan (nearly 14 million euros) in additional aid to Eritrean President Isaiah Afwerki, and has renewed Beijing's support in the face of international sanctions.
It is a give and take: "the Chinese side is opposed to any unilateral sanctions against Eritrea. The Eritrean side reaffirms its adherence to the one-China principle," says the joint communiqué.
China intends to capitalize on its support for Eritrea during the war of independence to convince Asmara to help end the conflict in Tigray.
The country hoped to see an increase in Chinese investment after joining the "Belt and Road" memorandum, China's New Silk Roads, on the eve of the Sino-African summit in Dakar a little over a month ago.
Eritrea represents a key access to the Red Sea. It is the transit route for 10% of world trade. The special economic zones of the ports of Massawa and Assab could serve as a springboard for Chinese maritime ambitions.