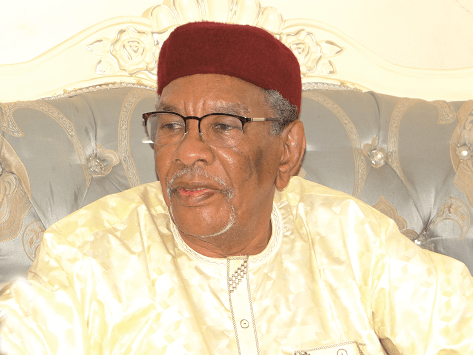 Adoum Togoï Abbo was a member of most of the politico-military movements between the end of the 1960s and the beginning of the 2000s. He is a figure in the political history of Chad over the past 50 years who died on Monday in Ndjamena.
Since his return from exile and the publication of his memoirs in 2017, General Adoum Togoï Abbo has been little seen in public. This close associate of former president Goukouni Weddeye has spent most of his life between Libya and Burkina Faso.
An influential member of the National Liberation Front of Chad, the first political-military movement created in 1966 against the first Chadian president, Ngarta Tombalbaye, he became Minister of Defense in the late 1970s in the government of national unity chaired by Goukouni Weddeye.
In 1982, when Hissène Habré came to power, he went into exile in Libya and did not return to the country until the latter's fall. He was appointed advisor and then ambassador to Libya by Idriss Déby, who had succeeded Hissène Habré. But Adoum Togoï Abbo fell out with Idriss Déby and joined the MDJT, the rebel movement of magistrate Youssouf Togoïmi. This choice caused him to lose his position as executive secretary of the Community of Sahel-Saharan States.
But over the years, the old maquisard, who eventually withdrew from public life, has taken on the role of a wise man whom political actors consult regularly.