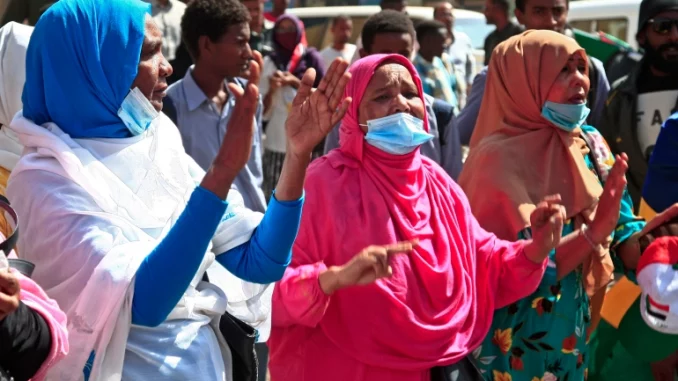 Seven demonstrators were killed in Sudan on Monday, one of the bloodiest days in the crackdown on the military's unabated rule since the coup of General Abdelfattah al-Burhane in late October.
Braving a tight security grid and troops equipped with heavy weapons, thousands of Sudanese once again chanted "Military to the barracks" and "Power to the civilians" as they tried to approach the presidential palace in Khartoum, or elsewhere in the country.
In the capital, supporters of civilian rule in a country that emerged less than three years ago from 30 years of military-Islamist dictatorship were fired upon with "live ammunition", as well as a barrage of tear gas and sound grenades and water cannon fire, medics reported.
Seven demonstrators were mowed down by live ammunition, they said.
In all, since the October 25 coup, 71 protesters have been killed. The police say that one of their generals was stabbed to death on Thursday by demonstrators who, they warn, will be tried under the emergency laws decreed on the day of the coup by the army chief.