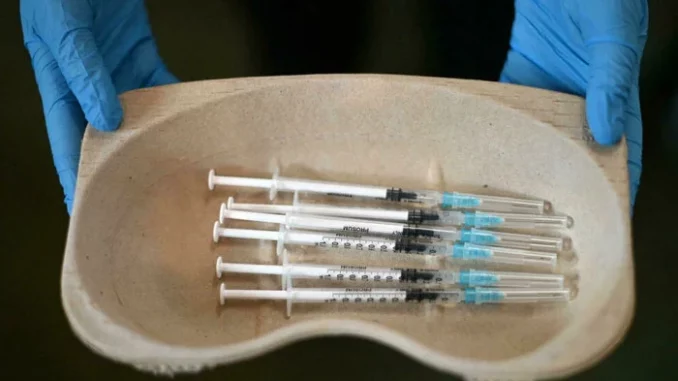 South African President Cyril Ramaphosa on Tuesday pledged prosecution and punishment after multiple cases of misappropriation, through fraud and corruption, in government contracts for the fight against Covid-19 worth around 830 million euros.
More than half of the 5,467 contracts examined by the Special Investigations Unit (SIU) under the Ministry of Justice, concluded for the purchase of equipment or services in the fight against the pandemic, show irregularities.
"It is unacceptable that so many contracts intended to save lives and livelihoods are irregular, illegal or fraudulent," Ramaphosa said in a statement.
South African investigators have referred 940 cases of corruption and malfeasance involving millions of dollars of Covid funds for prosecution and disciplinary action, President Cyril Ramaphosa said Tuesday
With more than 3.5 million cases and 94,000 deaths, South Africa is officially the most affected country on the continent.