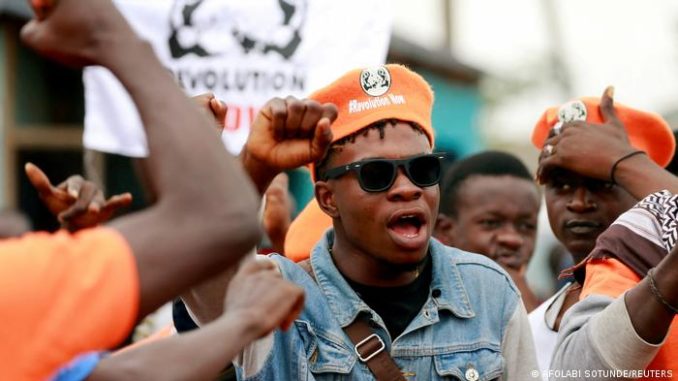 Nigeria's government has announced that it will once again abandon the removal of fuel subsidies, a hugely popular measure in Africa's most populous country, a year before the presidential election.
Faced with a serious budget crisis, the government had initially proposed to abolish these decried subsidies, which siphon billions of dollars from public coffers every year but allow gas stations to sell gasoline at prices far below the market.
This is a very sensitive and potentially explosive issue: Nigerian consumers consider access to cheap fuel to be one of the few privileges they enjoy from their poverty-stricken oil power.
In November, Finance Minister Zainab Ahmed had said she wanted to end this "unsustainable" measure by June, in line with the priorities set by the World Bank (WB) and the International Monetary Fund (IMF). But to buy social peace, the government finally announced that it was changing its mind.
Currently, a liter of gasoline costs an average of 165 naira (about 36 cents). Over the past ten years, the authorities have tried several times to remove these subsidies. Each time, they have had to backtrack in the face of public anger, which has been whipped up by the unions.
However, the World Bank has recommended that Nigeria put an end to it within the next six months to promote the diversification of its economy, which is mainly based on black gold exports.