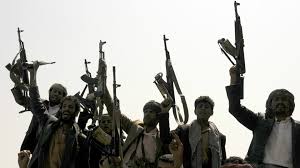 Foreign Minister Nasser Bourita said that one of Morocco's priorities is to ensure the spiritual security of Moroccans and of Africans against Iran's threats and ambitions on the continent.
During parliamentary debates last week on a report by the Foreign Affairs Committee, the head of Moroccan diplomacy focused on the question of the "spiritual" security of Moroccans and Africans.
Nasser Bourita affirmed that Iran is trying to interfere in Africa, especially in West Africa, by propagating its Shiite current, and to sow instability in other spots, through the financing and arming of rebels as it does with in Yemen, Iraq and Lebanon.
He recalled in this connection that the harmful influence of Iran was evidenced in the recent attack by the Houthi rebels from Yemen that targeted the United Arab Emirates. This attack was denounced by the entire international community.
Morocco's support for what the emirate of Abu Dhabi in the United Arab Emirates suffered was a clear message to denounce the abuses of the Houthis and the policy of Iran which is financing and arming these rebels, he said.
Morocco severed diplomatic ties with Iran in 2018 after it was discovered that Teheran was supporting the Algeria-backed Polisario Front. Rabat announced that it had discovered that Iran was supervising military exercises by the separatist group through elements of Hezbollah, its other strategic ally in Lebanon.
The head of Moroccan diplomacy recalled that Morocco had a strong and deep presence in its African dimension, deeming it important that the cultural dimension in Africa be preserved.
"Agreements with a cultural dimension can contribute to the restoration of cultural monuments on the African continent", declared Mr. Bourita, adding that Morocco has "many tools of influence at the international level through the mechanisms of religion, culture and security.
These international agreements signed with several countries in Africa but also in Latin America, reflect the extent of the diversity of the tools of Morocco's international influence, added the minister.