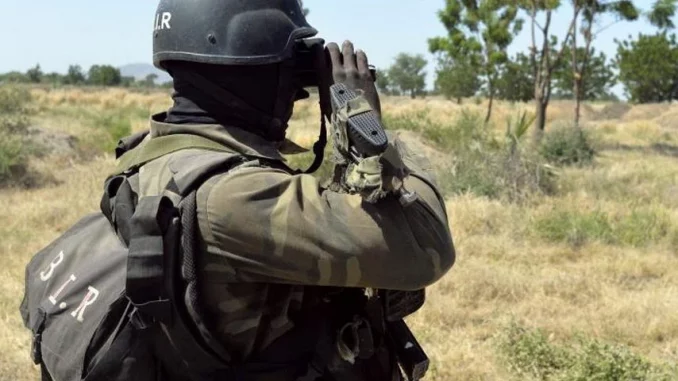 A Cameroonian soldier was killed and beheaded on Tuesday by an armed group of the English-speaking secessionist movement in Galim, a locality located in the Western region of Cameroon.
"The soldiers who were on a motorized patrol in Galim, a locality bordering the North-West region, were ambushed by the separatists," explained Governor Fonka Awa Augustine.
"One soldier was decapitated with a machete and his head and weapon taken away. Other soldiers were also injured," he added.
The separatists, who claimed responsibility for the attack, released a shocking video of the killing.
"We came from the northwest on a special mission to the west to finish with you. Our mission is accomplished so we are going home," the separatists said in the recording.
The attack took place in Galim in the western region of Cameroon, where Pool B of the African Cup of Nations (CAN) was being held.
The security issue remains one of the main challenges for the organization of the games, especially in the English-speaking regions of Cameroon, which have been plagued by an armed rebellion for nearly five years.
In the run-up to the competition, Cameroon's defense forces have increased the number of soldiers deployed in the cities of the North-West and South-West regions.
However, this deployment of forces has not prevented attacks.