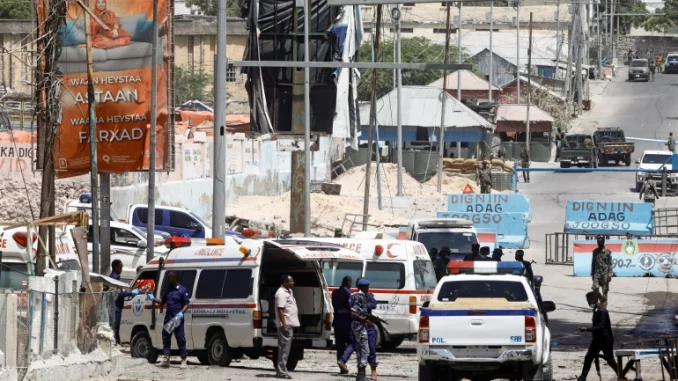 At least six people were killed and 13 injured in a suicide bombing Thursday in Mogadishu, according to security officials and the city's ambulance service.
The suicide bomber targeted a minibus filled with delegates participating in the parliamentary elections, according to Somali authorities. He detonated his explosive vest near a checkpoint leading to the presidential palace.
"My team transported six dead bodies and 13 wounded to hospitals," said Abdikadir Abdirahman Adem, director of the Aamin ambulance service in Mogadishu.
It was not immediately clear whether delegates were among the victims. Somali police spokesman Colonel Abdifatah Aden Hassan said the injured were all civilians and that a full report on the casualties would be released later.
The suicide bomber ran after the car, trying to grab the back door, as police yelled "stop!" at gunpoint. He immediately blew himself up, witnesses said. The militant al-Shabab group immediately claimed responsibility for Thursday's attack.