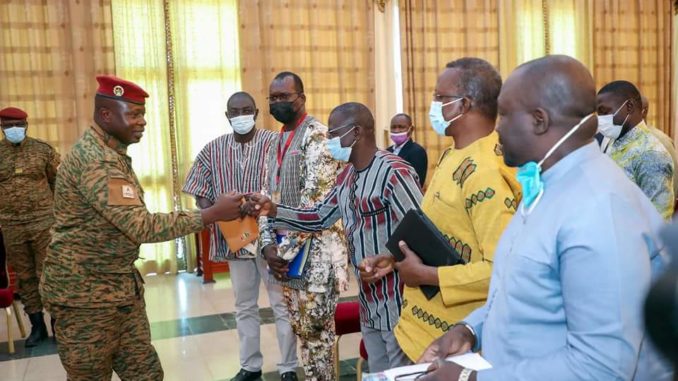 The new Head of state of Burkina Faso, Lieutenant Colonel Paul-Henri Sandaogo Damiba, met with associations of journalists to give the deep motivations of the MPSR, the Patriotic Movement for Safeguard and Restoration.
Since taking power as President of Faso, Lieutenant Colonel Paul Henri Sandaogo Damiba has been meeting successively with the umbrella organizations of professional organizations. Last weekend, it was the turn of the men and women of the media.
"It was to tell us why this coup d'état took place. It is true that he asked us for true and sincere support. But the media sought to understand in what sense. That's when the President of Faso said that he did not ask the media to praise the MPSR, but that they do their job as it should be done," said Denise Coulibaly, member of the Federation of Associations of Communicators and Cultural Journalists of Burkina.
Beyond the grievances submitted by the media owners, many left satisfied.
The private media, which live exclusively from the sale of information, are very attached to the availability of this commodity. For Cyriaque Paré, the president of the association of online media in Burkina, communication is like nature.
"It abhors a vacuum," said Paré. "There is therefore a need for media professionals to have the information they need to know what to say to citizens, not to be there to embroider or invent things and give free rein to rumors," he added.