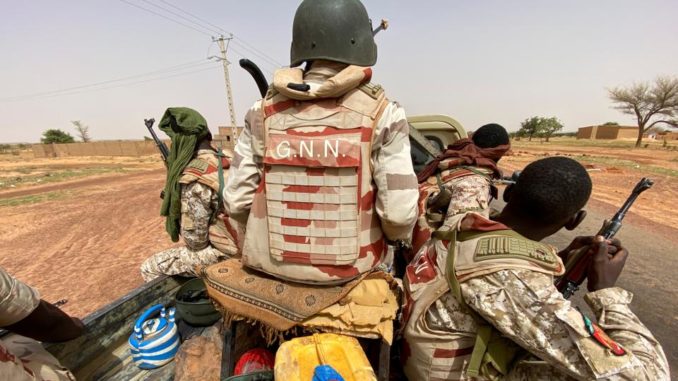 Five Nigerien soldiers were killed in the explosion of an improvised mine in the southwestern department of Torodi, where jihadist attacks with improvised explosive devices (IEDs) are becoming increasingly frequent, the Nigerien Ministry of Defense announced in a statement on Sunday.
The tragedy occurred on Friday when a vehicle of a Nigerian army patrol drove over "an improvised explosive device (IED)" and "this accident unfortunately caused the death on the field of honor of five soldiers and three injured," said the statement read on state television.
The targeted soldiers are part of the Nigerien anti-jihadist force "Niya" (will in local language) strong of 2,160 men mounted last February in the southwest, close to Burkina Faso.
Since 2017, western Niger has been regularly targeted by assaults by Islamist groups, despite the massive deployment of anti-jihadist national armed forces and the state of emergency in force.
On February 16, five Nigerian soldiers were killed and two injured in an IED explosion in Gothèye, according to the Ministry of Defense. In early January, three Nigerien gendarmes were killed in an IED explosion in the Torodi department near Gothèye and close to Burkina Faso.