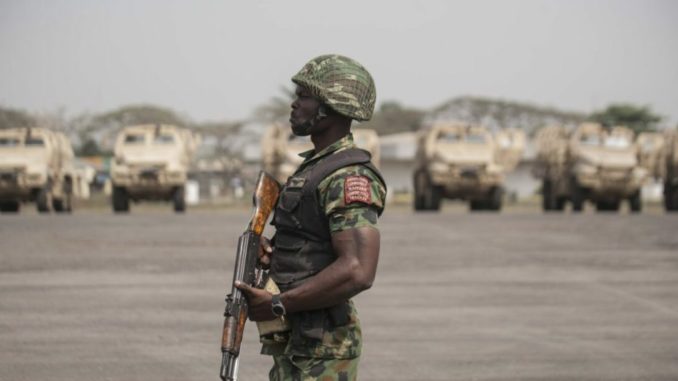 Gunmen killed 13 soldiers, five policemen and a local militiaman in a pitched battle in northwestern Nigeria, where gangs of "bandits" have been terrorizing the population for months, security officials said Wednesday.
The attack took place on Tuesday in the village of Kanya, in the state of Kebbi bordering Niger. On Monday, at least 57 members of a self-defense militia were killed a few kilometers away, near the village of Sakaba, in the Zuru district.
According to witnesses, hundreds of "bandits" invaded Kanya on Tuesday night in Danko-Wasagu District and clashed with a contingent of police and soldiers for more than three hours. "They came on about 200 motorcycles, three to a motorcycle," said resident Musa Arkiza.
"There were 19 dead – 13 soldiers, five policemen and one militiaman," a security official said on condition of anonymity, adding that eight others, including four soldiers, were injured and taken to hospital. "The pitched battle was very intense and lasted more than three hours, the terrorists had the upper hand thanks to their numbers," he added.
For several years, northwestern and central Nigeria have been prey to multiple gangs of "bandits" who loot villages, kidnap people for ransom and sow terror among the population. But recently the attacks have intensified despite attempts by the military to dislodge the "bandits" from their bases.