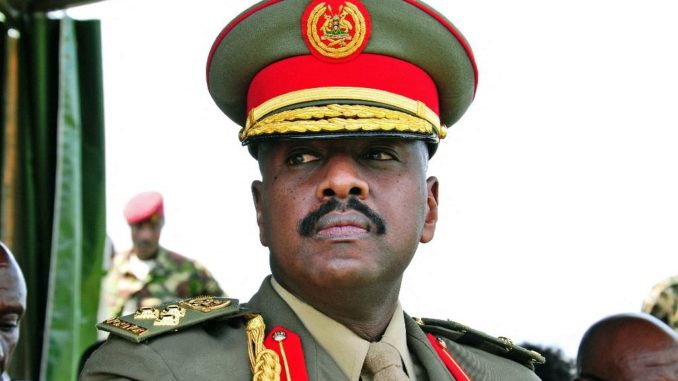 Will President Museveni's son succeed his father? Muhoozi Kainerugaba announced on Tuesday March 8 his departure from the army, of which he was one of the main leaders. This has reignited speculation about a family succession at the head of the country.
"After 28 years of service in my glorious army, the greatest army in the world, I am happy to announce my retirement". This is what Muhoozi Kainerugaba wrote on twitter.
He holds the rank of general and has led the army since June 2021, after commanding the special forces. Muhoozi Kainerugaba is 48 years old and has been presented for several years as a potential successor to his father Yoweri Museveni, in power in Kampala since 1986.
A sitting president who, even though he likes to show off his good physical shape – he was seen doing push-ups during the last presidential campaign – is 77 years old.
On social networks, those close to the government are pushing the hash word #MK2026 in reference to the year of the next election.
On his Twitter feed, he has recently put a lot of emphasis on the reopening of the border with Rwanda, and expressed his admiration for Paul Kagame, whom he met in Kigali in late January. He has also shown his support for Russia, saying on the subject of Ukraine that "Putin is absolutely right".
The subject of succession is a delicate one in Uganda. Writer Kakwenza Rukirabashaija recently had to flee the country after making derogatory comments. He was previously arrested and tortured for mocking the president's son on social media.