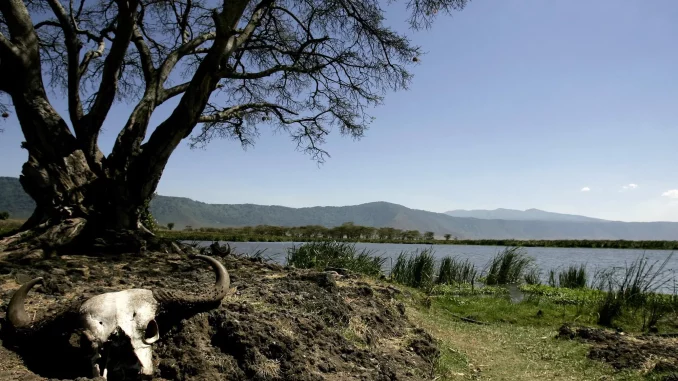 A man was killed by an elephant in Tanzania's Ngorongoro Game Reserve, where the cohabitation of humans and wildlife has been a source of great controversy in recent months, local police said Thursday.
The victim, a 45-year-old Maasai man, was killed Wednesday by an elephant that attacked a group of residents looking for firewood, Arusha regional police chief Justine Masejo said in a statement.
The attack comes amid concerns about increasing human populations and activities in Ngorongoro, a crater in northern Tanzania that is world-renowned for its scenery and wildlife and is a UNESCO World Heritage Site.
Tanzanian authorities allow pastoralist communities, such as the Maasai, to live in the national parks and graze their livestock alongside the wildlife. But conflicts are increasing with animals, especially lions and elephants, which sometimes attack people and livestock or destroy crops.
Last August, three children were killed by lions near Ngorongoro while searching for lost livestock. There has been a heated debate in the country for several months about the possible expulsion of the Maasai from this protected area.
According to Tanzanian President Samia Suluhu Hassan, the human population has grown from 8,000 in 1959 to over 100,000 last year and is threatening wildlife. Shepherds and local activists oppose any eviction of Maasai.