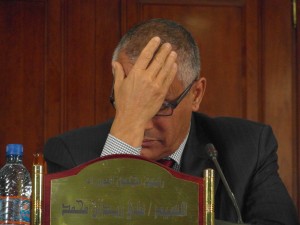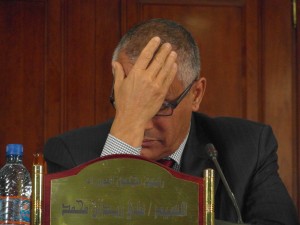 The General National Congress (GNC) has reacted to the drama which unfolded at sea by sending away Prime Minister Zeidan and his government. The North Korean flagged tanker left the Es Sider port with loaded oil without being stopped by government offices. Prime Minister and some top government officials have earlier on claimed that they have control over the ship only to realize that it was sailing in international waters.
The GNC held a no confidence vote against government and has decided to replace him with Defense Minister Abdallah al-Thinni as Acting Prime Minister. The decision marks another turning point in Libya's political transition. The head of GNC, Nuri Ali Abu Sahmain, said the parliament will support Mr. al-Thinni in his actions.
The rebels and Libyan authorities have released their own version of the events. One of the rebels claimed that they "escorted the tanker out of the port at 3am" into international waters.
A member of the GNC said the tanker left with the "illegal" cargo after taking advantage of the "poor weather conditions." The ship was able to escape the warships escorting it because they left a "gap" between them which allowed it to head for sea, Abdelkader Houili, a member of the GNC's energy committee said.
The government has been making a lot of fuss about any ship daring to anchor at rebel controlled ports. It warned that it will use all the necessary force to halt ships trying to leave such ports with Libyan oil. The rebels did also signal that attacking the ship will mean a "declaration of war."
Analysts are wondering whether the successful departure of the first ship to attempt the veracity of government's threats could influence others to attempt the same feat.