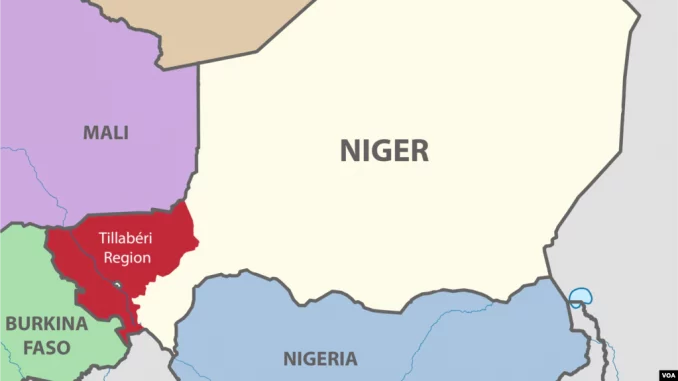 At least twenty-one people, including two policemen, were killed Wednesday in an attack by suspected jihadists on a bus and a truck in the troubled Tillabéri region of southwestern Niger, near Burkina Faso, security and local sources reported Thursday.
"A terrorist attack carried out Wednesday afternoon by heavily armed individuals on motorcycles and vehicles killed 19 passengers on a bus, including two policemen, and two others were killed in an attack on a truck," a security source said.
The bus, belonging to a Nigerien company, and the truck were set on fire, the source added on condition of anonymity.
The two occupants of the truck carrying fruit and vegetables were burned to death, while the attack on the bus also left five people seriously injured, including a policeman, who were evacuated to the capital Niamey for treatment, the source said.
Seven surviving passengers of the bus, including four women and three men, were found.
This double attack occurred in the Téra department, near the border checkpoint of Petelkole located 10 km from the border with Burkina Faso, a neighboring country also targeted by jihadists.
The Niger Modern Transport Company (STM) confirmed in a statement that one of its buses "returning from Ouagadougou was the object of a deadly attack."
"Following this unfortunate event, we inform our clients that departures to Burkina Faso are suspended until further notice," added the company, one of the country's largest which serves several West African capitals.
At the end of February, Niger's president, Mohamed Bazoum, announced that he had begun "discussions" with jihadists as part of "the search for peace."