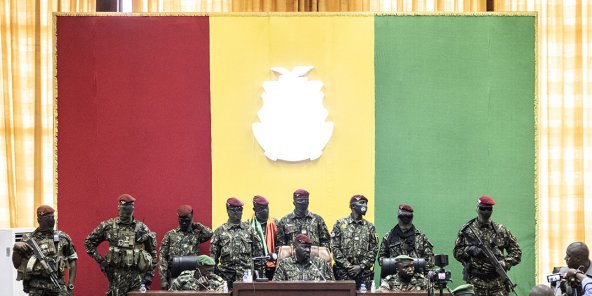 The National Conferences are starting this Tuesday, March 22 in Guinea. These meetings initiated by the Ministry of Territorial Administration and Decentralization aim to build a "new institutional framework" in the country. The president of the transition, Colonel Mamadi Doumbouya, is scheduled to deliver a speech to inaugurate these wide-ranging consultations, which are expected to last several weeks.
On December 31, Colonel Mamadi Doumbouya announced the holding of National Conferences, which he conceived as days of "forgiveness and truth. In other words, meetings to discuss "reconciliation. No information was given on how this aspect will be addressed.
Experts and civil society agree on one point: this work should take up the recommendations of the report published in 2016 and complete it by directly setting up a Truth, Justice and Reconciliation Commission. This approach would be "more productive," said the National Front for the Defense of the Constitution, which is concerned that new resources would be mobilized for work that has already been done.
In addition, a few hours before the conference begins, political actors and technical partners are overwhelmed with questions: all of them are unaware of the precise content of the conference and the purpose of these discussions. "Why linger on these meetings when we are still waiting for a timetable for the transition," asks one observer, who doubts the follow-up to these meetings.