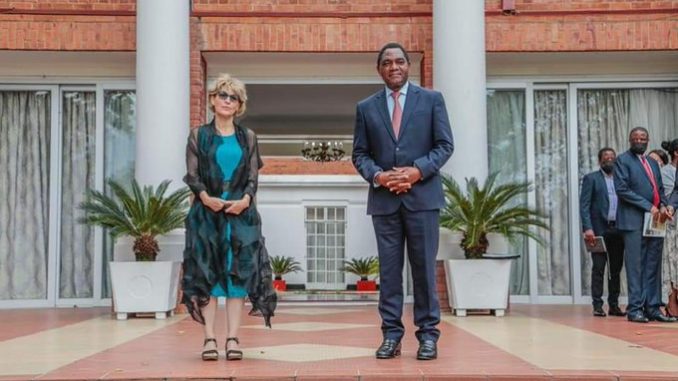 Zambia's Anti-Corruption Commission (ACC) on Monday announced the arrest of former Justice minister Given Lubinda for embezzling $539,000, the latest twist in a series of prosecutions of executives of the previous executive, which was defeated in the August 2021 elections.
Given Ludinda, 58, is currently acting chairman of the Patriotic Front (PF), the main opposition party in Zambia.
The anti-corruption agency said Mr. Lubinda had "been charged with five counts of possession of property suspected to be derived from criminal activity. He faces five years in prison.
The charges relate to property belonging to him as well as several deposits in bank accounts that "are reasonably suspected to be the result of criminal activity," according to a statement from the ACC.
Mr. Lubinda has been released on bail, pending his trial, the commission said.
Zambia's new president, Hakainde Hichilema, elected in August, has pledged to fight corruption head on.