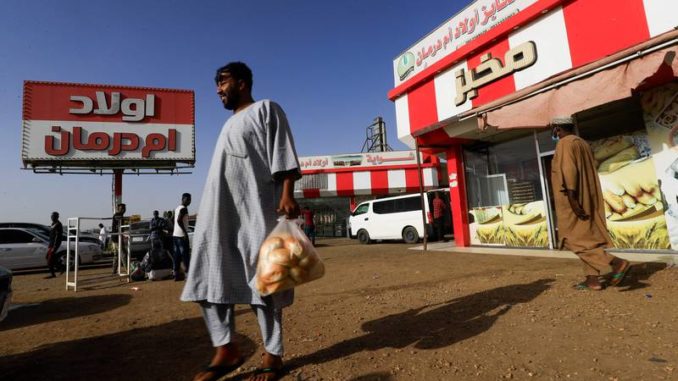 Thousands of demonstrators marched Thursday in the sudanese capital Khartoum to protest against the October coup and the high cost of living in their country where inflation is worsening, witnesses reported.
Since the October 25 coup by General Abdelfattah al-Burhane, Sudan, one of the world's poorest countries, has lost international aid and is now reeling from rising grain, electricity and oil prices following Russia's invasion of Ukraine.
Demonstrations are regularly organized in the capital to demand civilian rule and more recently to denounce inflation.
"No to military power!" and "military to the barracks!", chanted thousands of demonstrators in Khartoum, according to a journalist.
The main roads in Khartoum, as well as others in the suburbs, have been blocked for two days by blocks of stones and branches laid by the protesters who also burned tires.
"The (economic) situation has become unbearable," said Imane Babiker, a protester marching in Khartoum North. "This is the third time I have demonstrated since the economic conditions have worsened," she continued.
Since the coup, the crackdown on demonstrations has left 90 protesters dead and hundreds injured, according to pro-democracy doctors, while one police officer has been killed.
In addition to the coup and inflation, the protesters are denouncing the repression and the military's stranglehold on politics and the economy in Sudan, which has been controlled almost continuously by generals in 66 years of independence.
The coup put an end to a fragile power-sharing agreement between civilians and the military after President Omar al-Bashir, who had ruled Sudan with an iron fist, was deposed by the army in 2019.
The country has been without a prime minister since Abdallah Hamdok, the civilian face of the transition, threw in the towel in early January after attempting to cooperate with the military.