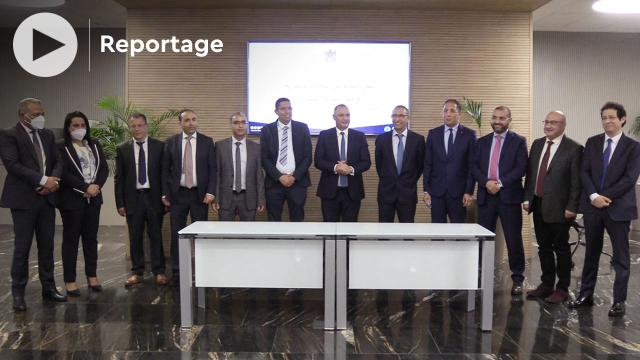 Eight investment agreements in the automotive sector were signed, Thursday in Rabat. Worth 1.7 billion dirhams, the deals will create 12,000 jobs.
Initialed by the Minister of Industry and Trade, Ryad Mezzour, and international automotive suppliers Yazaki, Sumitomo, Lear, Stahlschmidt and TE Connectivity, these agreements are part of the development of deep integration and upscale wiring ecosystem.
The agreements cover, in particular, the sourcing of connectors, terminals, cables for electric vehicles, plastic parts, and other precision engineering and automation activities.
Three agreements were signed with the Yazaki Group for the establishment of a production plant of automotive wiring in Meknes and the extension of its units in Kenitra and Tangier, totaling an investment of 751 million dirhams (6,300 jobs).
The agreement with the Sumitomo Group concerns the extension of its production unit of electrical harnesses in Casablanca for an investment of 146 million dirhams (2,000 jobs).
Two agreements signed with the Lear Group involve the establishment of two plants, one in Tangier and another in Meknes, for a total amount of 346 million dirhams (2,162 jobs).
The two remaining agreements provide for the construction of a molding and assembly of connectors plant by TE Connectivity in Tangier (MAD 202 Mln) and of a Bowden cable plant by Stahlschmidt in Tangier (MAD 107 Mln).
Speaking at the signing of these agreements, Mezzour said these projects are a strong indicator of the attractiveness and resilience of the Moroccan automotive platform which has managed, despite the difficult global context, to maintain its competitiveness and to retain the world leaders in the sector.
The automotive ecosystem is Morocco's leading exporting sector with $8.6 billion in 2021, that is a 16% increase compared to 2020.