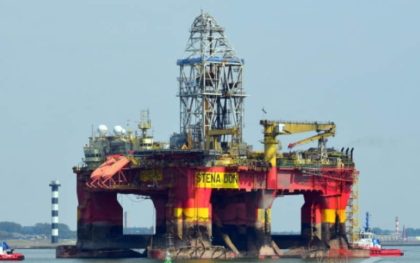 British company Chariot Oil & Gas announced that gas discovery estimations in its Morocco Lixus project have tripled compared to the initial numbers, issued prior to the exploration and appraisal of the project located offshore Larache.
Chariot Oil & Gas, which just provided a post-drilling update of the Anchois-2 exploration and appraisal well discovered under the Lixus license, revealed that net gas pay estimates for the Anchois-2 well have been upgraded to approximately 150m from the previously announced preliminary analysis of more than 100m, compared to the 55m estimated when the Anchois-1 well was first discovered.
Chariot confirmed, in a press release, the presence of "excellent quality dry gas with over 96% methane, free of impurities in the reservoirs," which minimizes the gas processing required for development.
The company added that "the very homogeneous composition of the gas present potentially allows for all fuel to be processed in a single processing facility," which will result in a simplified and less expensive development process.
The "highly consistent" gas composition would potentially allow all of the gas produced from the various reservoirs to be processed by "a single gas processing facility."
"I am delighted to announce this very positive update on the analysis of well data obtained from our successful gas drilling campaign on the Anchois project," said Adonis Pouroulis, acting CEO of Chariot.
The CEO explained that "this increase combined with the confirmation of consistently excellent dry gas in all discovered gas reservoirs is extremely encouraging as it will help to enable a straightforward and standard development."
While the exact size of the reservoir has yet to be revealed, Chariot assures that "further analysis is underway to understand the positive implications on gas resources."
Chariot holds a 75% share in the operation of Lixus in partnership with National Office of Hydrocarbons and Mines (ONHYM), which holds the remaining 25%.