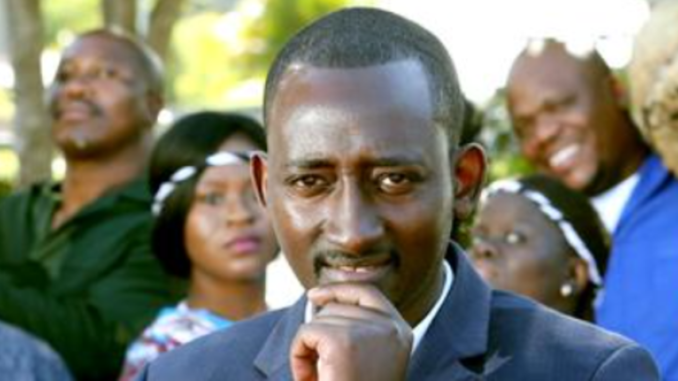 Uganda expels Rwandan opposition figure Robert Mukombozi in what appears to be a new sign of warming relations between Kampala and Kigali after years of tension.
The Ugandan president's son, Muhoozi Kainerugaba, announced Saturday on Twitter the expulsion of the opponent, calling him "an enemy of Rwanda and Uganda.
Robert Mukombozi, a Rwandan born in Uganda, worked as a journalist for local media before moving to Rwanda, but he fell out with the government and is living in exile in Australia, according to Ugandan intelligence.
However, his destination was not specified. Kainerugaba, who is army chief and special adviser to the president, said only that he had been "sent back to where he came from.
President Museveni's son has been instrumental in rebuilding relations with Kigali, including holding talks with Kagame that led to the reopening of their shared land border in January after three years of closure.
In February, he promised to put an end to the "illegal and criminal" activities of the RNC in Uganda, saying the party had nearly led the two countries into a "stupid war.
The expulsion of Mr. Mukombozi, a member of the exiled Rwandan National Congress (RNC), follows a pledge by the powerful son of Ugandan President Yoweri Museveni to crack down on the opposition party, which Kigali considers a terrorist organization.
The presence on Ugandan soil of opponents, but also of rebels seeking to overthrow Rwandan President Paul Kagame, has long been a source of tension between the two neighbors.