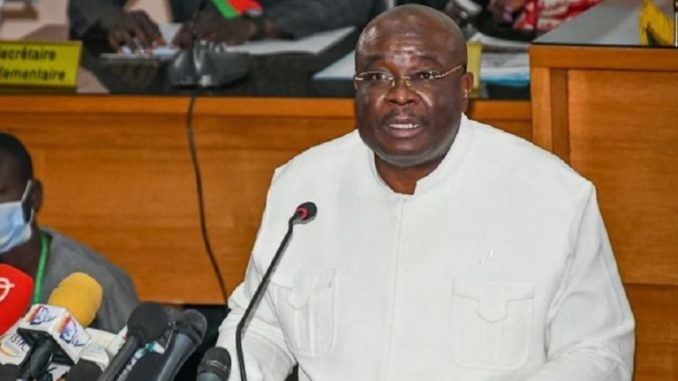 Burkina Faso, targeted since 2015 by frequent and deadly jihadist attacks, wants to "diversify partnerships" in the fight against armed groups, announced Monday Prime Minister Albert Ouédraogo, appointed by the junta in power since a pustch in late January.
"As regards military cooperation with other states in particular, the option is now to diversify partnerships, in order to optimize the specific assets of each partner," Ouédraogo said as he presented the government's "roadmap" to the transitional legislative assembly. "In any case, these partnerships will be based on respect for our territorial independence and sincerity," he continued.
No country was specifically mentioned by the Prime Minister, at a time when France, a historical partner, is withdrawing its troops from Mali. The presentation of the "roadmap" by Mr. Ouédraogo, which took place one month after the formation of the government, was followed by questions without a vote.
"Faced with the terrorist threat, we have no choice but to safeguard territorial integrity, by liberating areas occupied by terrorist groups, bringing back security and ensuring the continuity of public services and local development," said the head of government.
Mr. Ouédraogo said he had also "committed to major equipment projects that will strengthen the material and logistical resources of the security forces, build new security infrastructures and support the deployment of the public administration.
He also promised the government's support "to accelerate the processing of terrorism cases pending before the courts", mainly concerning Burkinabè captured in the theater of operations or arrested for complicity.