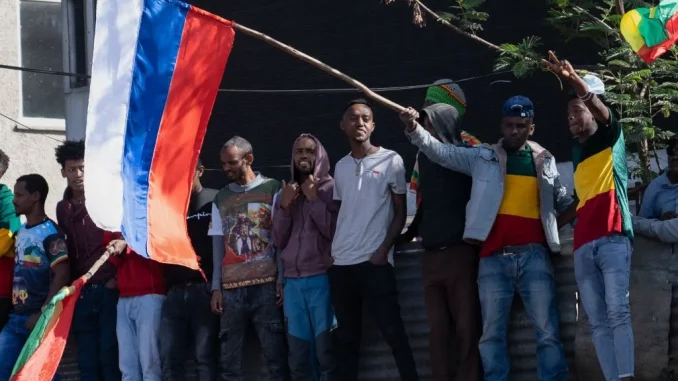 Governments, opponents, pan-Africanist activists on social networks or simple demonstrators: at the time of the war in Ukraine, support for the Russian regime is increasingly visible in sub-Saharan Africa, a symbol of the growing "soft power" of Moscow on the continent.
"Putin wants his country back and he doesn't have the blood of slavery and colonization on his hands. I prefer Putin, even if he is not my messiah, to all the Western presidents and to all the damned African presidents, subjected to the oligarchy of the West", the pan-Africanist activist Kemi Seba stormed in a video in early March.
Julius Malema, leader of the South African radical left, struck the same tone: "We are here to tell NATO and the Americans that we are not with them. We are with Russia and today we want to thank Russia. Teach them a lesson, we need a new world order and we are tired of taking orders from the Americans.
Like them, African activists and supporters of Putin or subscribers on social networks that count in the thousands, multiply in recent months the "anti-imperialist" interventions and favorable to the actions of the Russian power.
"There is a proliferation of Youtube channels that relay destabilizing speeches. They create a gap between the West and African regimes and thus serve Russian interests," said Mahama Tawat, a researcher at the University of Malmö in Sweden.