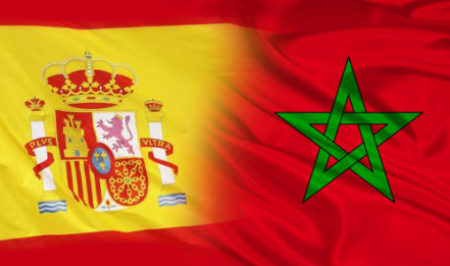 Morocco and Spain, which have just resolved their diplomatic row over the Sahara, unveiled on Thursday an ambitious roadmap to give a new impetus to their multi-faceted cooperation on the basis of mutual respect, trust and permanent consultation.
"The visit to Morocco by the President of the Spanish Government is an important moment to consolidate this roadmap and define the priorities for the coming High-Level Meeting to be held before the end of the current year", emphasizes the Morocco-Spain Joint Declaration issued Thursday at the end of in-depth talks in Rabat between King Mohammed VI and Pedro Sanchez, who is paying an official visit to the Kingdom at the invitation of the Sovereign.
In the document, Spain reaffirmed strong support to Morocco's Autonomy Plan deeming it as the "most serious, realistic and credible basis for the resolution of the Sahara dispute".
In the joint Declaration, Spanish Prime minister Pedro Sanchez says Madrid "recognizes the importance of the Sahara issue for Morocco as well as Morocco's serious and credible efforts made within the framework of the United Nations to find a mutually acceptable solution".
The Spanish supportive stand of Morocco's territorial integrity will be included in the new ambitious roadmap to be implemented by the two neighboring countries sharing a common history and several geostrategic interests.
Under the new roadmap, covering various aspects of bilateral cooperation, the two countries pledge to consult each other in dealing with issues of common interest within a spirit of trust and avoid unilateral acts or accomplished facts, states the Joint Declaration, noting that King Mohammed VI and the President of the Spanish Government will appoint an ad-hoc committee to ensure the implementation of this roadmap seeking to steer the two neighboring countries towards shared prosperity, security, progress and stability.
They agreed to resume immediately ferry services operating between the two countries as well as the smooth movement of goods and people.
The annual summer transit operation of Moroccan expatriates (Marhaba operation) will also resume, while the working group on the delimitation of maritime boundaries will be reactivated.
The two countries also pledged to re-launch and strengthen further cooperation ties in various sectors including migration, trade, energy, industry, education, vocational training, culture, sports…