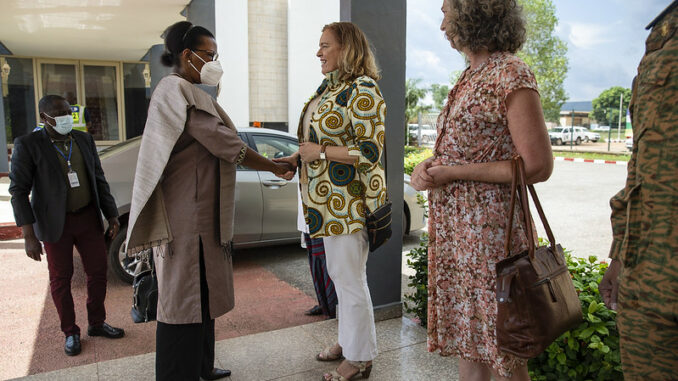 Appointed on February 23 by Antonio Guterres, Valentine Rugwabiza has just arrived in Bangui. She replaced Mankeur Ndiaye after three particularly turbulent years at the head of the Unmisca.
The new Special Representative of the UN Secretary General in the country arrived in the capital on Sunday 17 April. She replaced Mankeur Ndiaye of Senegal at the head of the UN peacekeeping mission in the Central African Republic, Unmisca, in a tense context. Relations between the UN and the authorities have been strained, but the ties between Kigali and Bangui could serve as an asset.
Last year, rebel groups were pushed back to the gates of the capital in extremis. Relations with the government have been tumultuous. Arrests of peacekeepers, violations of the status of forces agreement by the national army and its Russian allies, which the UN regularly accuses of preventing its investigations into human rights violations.
The former Permanent Representative of Rwanda to the United Nations is familiar with these issues. To find a solution, the 59-year-old diplomat will undoubtedly be able to rely on the mission's internal relays. Her country is now the largest contributor of troops to the UNMISCA, even in the most strategic positions. For example, the Rwandans provide close protection to President Touadéra.
This relationship is reinforced by cooperation agreements between the two countries in the areas of trade, mining and defense. In addition to the peacekeepers, a battalion of the Rwandan army is also deployed in the Central African Republic under a bilateral agreement.