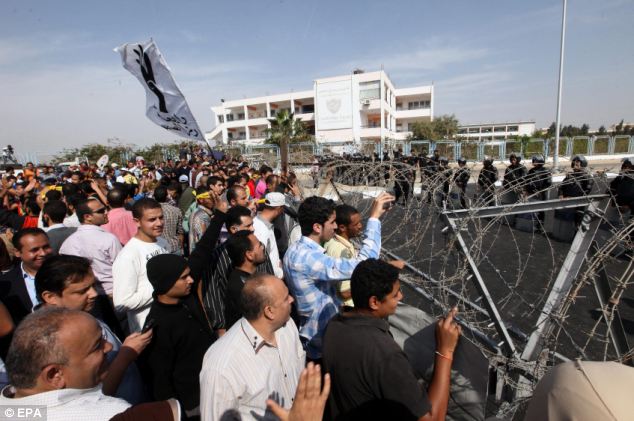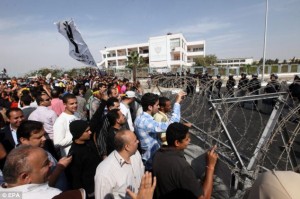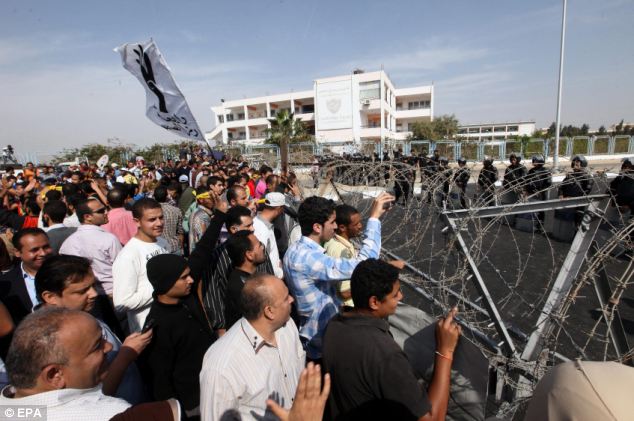 An Egyptian court has sentenced 529 supporters of former Islamist President Mohamed Morsi to death for their alleged involvement in the violent events that rocked last summer the city of Minya.
They were convicted for the murder of the deputy commander of the Matay district police station in Minya and the attacks on people and property.
The attacks occurred after security forces broke up two camps of pro-Morsi supporters in Cairo, killing hundreds of people.
Sixteen defendants in total were acquitted. Only 150 defendants appeared before the court when the capital punishment verdict was announced. All other Muslim culprits were tried in absentia because they are currently at large.
These mass death sentences targeting supporters of Morsi for their alleged role in violence following his ousting by the Egyptian army were largely condemned by the international community, putting growing pressure on the interim government.
These speedy sentences are "grotesque" and reveal the "shortcomings and the selective nature of Egypt's justice system", says Amnesty International.
"This is injustice and these death sentences must be quashed. Imposing death sentences of this magnitude in a single case makes Egypt surpass most other countries' use of capital punishment in a year," said the Amnesty International deputy director for the MENA region.
According to some experts, this is the largest single batch of simultaneous death sentences seen anywhere in the world. In 2013,
Egyptian courts have handed down 109 death sentences, against at least 91 death sentences in 2012, and at least 123 in 2011.
The last execution in Egypt was carried out in October 2011. A criminal was hanged for the killing of six Coptic Christians and a Muslim police guard in 2010.