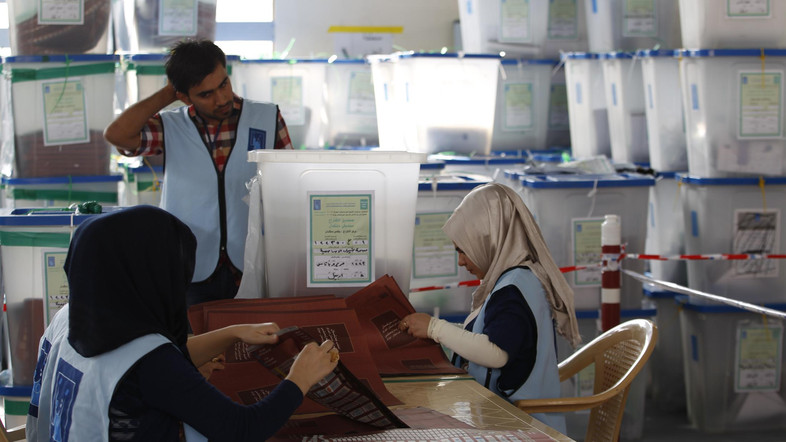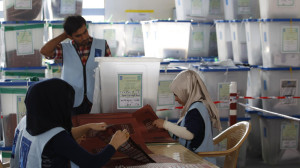 The upcoming presidential elections in Iraq could be postponed after board of commissioners of the Independent High Electoral Commission (IHEC) resigned due to political and judicial interventions in determining the legitimacy of potential candidates. Iraq is still undergoing a transitional period marred with violence. Prime Minister Nouri Maliki is hoping to win a third term in office but faces fierce challenges from candidates who have once served in his government.
The Electoral Law was revised to introduce new conditions for presidential candidates.  The law requires that candidates should be of "good reputation" but it has been heavily criticized by the opposition. A judicial panel and the parliament are trying to use it to determine the candidates qualified to stand for elections.
A statement from the electoral commission stated that "since the IHEC does not want to be party to any conflict" in which the judicial panel and the parliamentarians are involved in, the members of the board of commissioners have decided to submit their resignation "in order to escape this vicious cycle." The commissioners feel that their independency and impartiality are being undermined and want a "radical solution" to end the pressure. The Chairman of the IHEC is yet to approve the resignations.
The judicial panel and the members of parliament do not agree on the interpretation of "good reputation" cited by the law. The panel rules out candidates who were once served an arrest warrant while the parliament wants it to be limited to those who have criminal convictions.
The law is believed to be used by the Prime Minister to eliminate his competitors from the race. Those affected include former Finance Minister Rafa al-Issawi and several other parliament members. The decision to suspend them from the elections is not subject to any appeal.