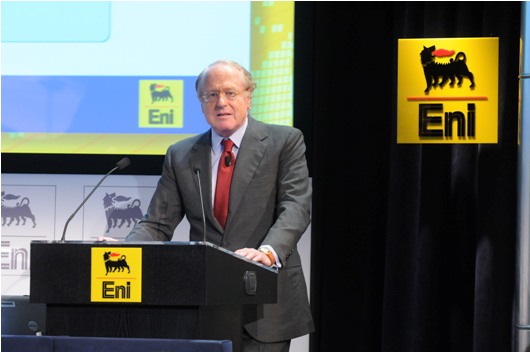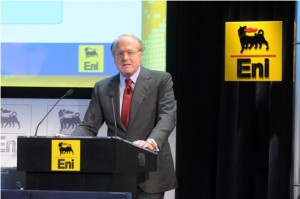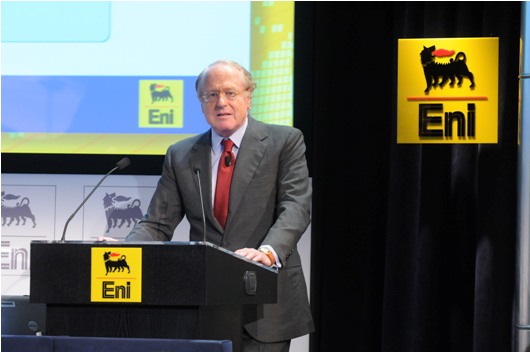 Libya has started feeling the pressure from Italy due to the ongoing political crisis in Ukraine. Officials of the Italian state-controlled Eni have started asking Libya to increase its output to meets Italy's demand. Eni is Libya's biggest foreign oil and gas company but has been facing frequent interruptions since the ousting of Colonel Gadhafi in 2011. Most of Libya's oilfields have been barricaded and taken over by rebels.
The head of the Italian company, Chief Executive Officer Paolo Scaroni, had an audience with the new Libyan Prime Minister to discuss the worries of the company especially at a time when Italy is not in good terms with Russia which supplies more than 50% of its gas needs.  ENI wants to assure "Italy's gas supply security" after "recent evolutions in the international political scene" signaled that Russia could use its gas as a weapon against countries of the European Union.
ENI imports gas from Netherlands and Algeria too. These two countries have been able to avoid crisis although Algeria is heading to a crucial presidential election which could get out of proportion since some people are against Bouteflika's presidential candidacy.
CEO Scaroni said that Italy could withstand gas demands if one supplier is facing difficulties. Almost of 90% of Italy's gas are imported. A statement released by the company stated that the exchanges between the CEO and the Libyan Prime Minister Abdallah al-Thinni focused on the importance of maintaining and increasing the company's present production levels in the country. Eni said it has a current equity production of about quarter of a million barrels of oil equivalent per day in Libya.
Libya will struggle to meet the demands of Eni because it does not have control over most of the oilfields and ports.