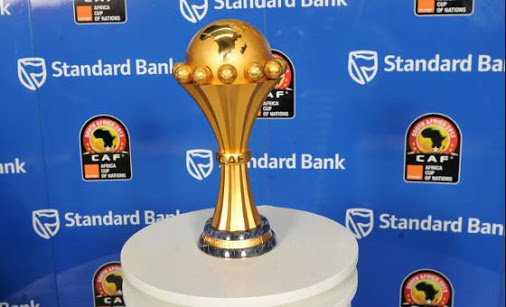 The draw for the second round of qualifying for the 2023 Africa Cup of Nations in Côte d'Ivoire took place on Tuesday, April 19, in South Africa. The 48 African teams involved were divided into 12 groups of four. Half of them will get their ticket for the CAN (June 23-July 23, 2023).
With the exception of six countries eliminated in the first round, almost all of Africa was involved in the draw for the group stage of the 2023 CAN qualifiers in Côte d'Ivoire.
In the studios of the SuperSport channel in Johannesburg, the Ivorian Salomon Kalou and the South African Lucas Radebe placed the 48 selections in 12 groups of four:
Group A: Nigeria, Sierra Leone, Guinea-Bissau, Sao Tome and Principe or Mauritius (Sao Tome and Principe eliminated Mauritius in the first round of qualifying (1-0, 3-3), but a "disciplinary procedure" is underway.)
Group B: Burkina Faso, Cape Verde, Togo, Eswatini;
Group C: Cameroon, Kenya, Namibia, Burundi;
Group D: Egypt, Guinea, Malawi, Ethiopia;
Group E: Ghana, Madagascar, Angola, Central African Republic;
Group F: Algeria, Uganda, Niger, Tanzania;
Group G: Mali, Congo, Gambia, South Sudan,
Group H: Ivory Coast, Zambia, Comoros, Lesotho;
Group I: DR Congo, Gabon, Mauritania, Sudan;
Group J: Tunisia, Equatorial Guinea, Libya, Botswana;
Group K: Morocco, South Africa, Zimbabwe, Liberia;
Group L: Senegal, Benin, Mozambique, Rwanda;
Beforehand, the 48 teams involved were divided into four pots according to the latest FIFA ranking established on March 31. Thus, it was impossible to have the best African teams such as Senegal, Morocco, Nigeria, Egypt, Cameroon or the DR Congo in the same group.
Côte d'Ivoire, placed in group H, is automatically qualified as host country. Thus, Zambia, Comoros and Lesotho will compete for the only available ticket in this group.