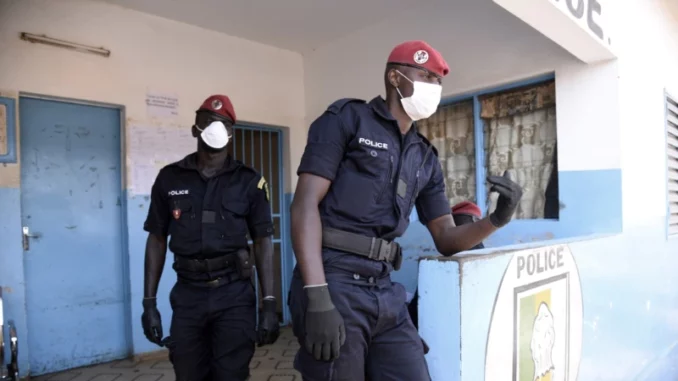 Senegalese police announced on Saturday that they had arrested and placed in custody two Malians and a Senegalese who were violating the West African states' embargo against Mali, by attempting to transport more than 2.6 million euros to that country by land.
The three people were arrested on Friday night in the village of Nayé near the border, "coming from Dakar, aboard a RAV 4 vehicle (as they) were trying to reach Mali," the police said in a statement.
"The search of the vehicle revealed three suitcases in the rear trunk containing a large sum of money estimated at more than 1.7 billion CFA francs (more than 2.6 million euros)," the statement said.
"When questioned about the source and destination of this money, they said it would come from the revenues of a company based in Bamako and which would be active in the sale of cell phones and the export of gold," added the police, without further details.
The three people arrested "are on their third trip with the same amounts of money that they were transporting (previously, editor's note) by air. The use of the land route this time is the result of the closure of airspace between Senegal and Mali following sanctions by ECOWAS", the Economic Community of West African States, it said, without giving dates.
They have been placed "in custody" and an investigation has been opened in collaboration with the Customs administration.
ECOWAS and the West African Economic and Monetary Union (WAEMU) took a battery of strong economic and diplomatic measures against Mali on January 9 to punish the junta's intention to remain in power for several more years, after two putsches in August 2020 and May 2021.