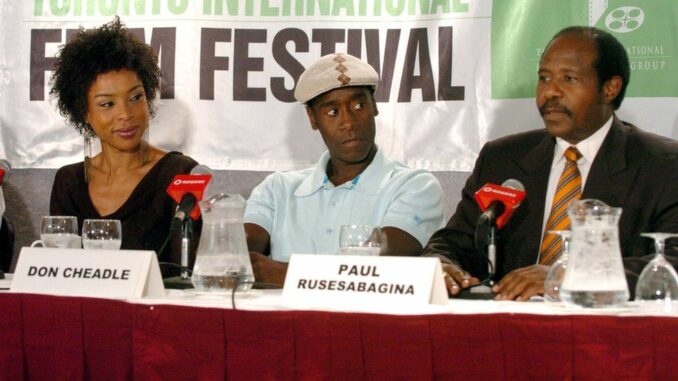 The family of Paul Rusesabagina, the imprisoned hero of "Hotel Rwanda", announced Saturday that they are suing Kigali in the United States and demanding $400 million in compensation for his alleged kidnapping and torture.
Rusesabagina is currently serving a 25-year prison sentence for "terrorism" after a trial described by his relatives as a "sham" riddled with irregularities.
"The complaint alleges that the government of Rwanda and high-ranking Rwandan officials conspired to facilitate and execute an elaborate plot to lure Paul Rusesabagina from his home in Texas to Rwanda, where he would be tortured and unlawfully detained for the rest of his life," the family and his lawyers said in a statement.
Rusesabagina's family and lawyers, who are claiming a $400 million (€380 million) loss, will hold a press conference in Washington on Wednesday.
The complaint specifically names the Rwandan government, President Paul Kagame and others, including the former justice minister and the head of the intelligence services.
Paul Rusesabagina was made famous by the 2004 film "Hotel Rwanda," which tells the story of how this moderate Hutu who ran the Hotel Mille Collines in Kigali saved more than 1,000 people during the 1994 genocide.
An opponent for more than 20 years of Paul Kagame, whom he has accused of authoritarianism and stoking anti-Hutu sentiment, Rusesabagina has used his Hollywood fame to give his positions a worldwide audience.