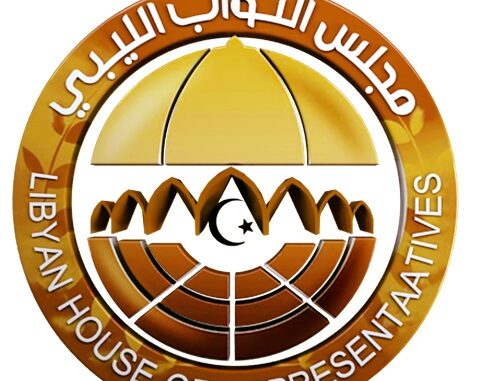 Libya's legislature, the House of Representatives (HoR), has condemned Algeria for interference in its internal sovereign affairs after Algerian authorities threw their weight behind Abdul Hamid Dbeibeh as the country's legitimate Prime Minister at the expense of the HoR's handpicked Fathi Bashagha.
"Algeria's actions deny the autonomy of our elected representatives, and threaten the internal unity of Libya itself," said in a statement Yusuf al-Agouri, chairman of the House Foreign Affairs Committee.
Al-Agouri added that Algeria's explicit support for one half of the political divide in Libya is putting undue stress on the already strenuous process of political reconciliation following a lengthy and gruesome civil war.
The condemnation came after Algeria's President received on April 24 Dbeibeh and voiced Algiers' support amid wangle between head of the Government of National Unity (GNU) and Bashagha.
The HoR in February appointed the former Interior Minister as Premier to replace Dbeibeh whose mandate, the parliament said, came to an end on Dec. 24, the day of failed presidential elections. Dbeibeh has refused to quit power and has maintained control on government infrastructure at least in capital Tripoli. Aside from Algeria, Tunisia, also endorses Dbeibeh as the legitimate Prime Minister of the oil-rich country.
Plus, in a rare interview with pro-Turkish government new website Daily Sabah, former United Nations Special Envoy Jan Kubis also sided with Dbeibeh arguing that the GNU is the only government in Libya.
"That is the government that was internationally recognized, that took part in many international events and meetings and that was endorsed and obliged to do something for the country at different conferences including the Paris conference," Kubis underlined.
"All the participants at the Paris conference were very clear – a new government will come after elections in the country and will be the result of a legitimate process," Kubis highlighted.