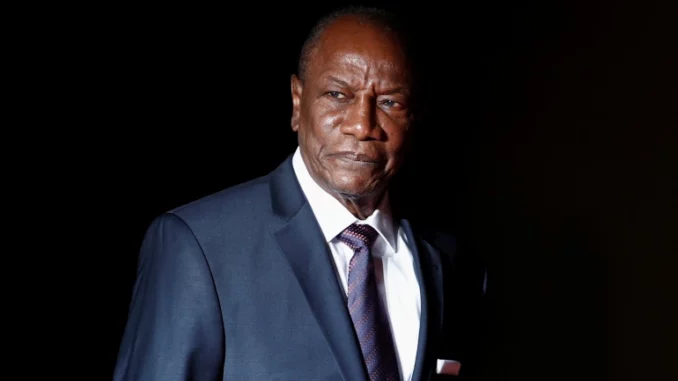 Conakry's public prosecutor, appointed by Guinea's ruling junta in 2021, announced on Wednesday charges against former President Alpha Conde and some 30 former senior officials under his presidency, including murder, torture and kidnapping.
Among the personalities targeted by the prosecution and appearing on a list communicated to journalists by prosecutor Alphonse Charles Wright are, in addition to Mr. Condé, who was overthrown by the military in September 2021, a former president of the Constitutional Court, former presidents of the Assembly, a former prime minister, and a host of former ministers, deputies, and security service officials.
According to the indictment, the magistrate has given "instructions for the purposes of legal proceedings by way of denunciation" against Mr. Conde and 26 other personalities for "murder, assassination and complicity", enforced disappearances, detentions, kidnappings, torture, intentional assault and battery, rape and sexual assault, and acts of pillage.
In light of the prosecutor general's submissions, the investigations appear to be aimed primarily at the last two years of the Conde presidency.
The magistrate said in a message that the prosecution was launched following a complaint from the National Front for the Defense of the Constitution (FNDC), a collective that led for months from October 2019 the protest against a third term of Alpha Conde.
The repression of these protests, often brutal in this country accustomed to political violence, has resulted in dozens of deaths, almost all civilians.
This mobilization did not prevent Mr. Conde, who in 2010 became the first democratically elected president after decades of authoritarian or dictatorial regimes, from being re-elected in October 2020 after having the constitution amended earlier this year.