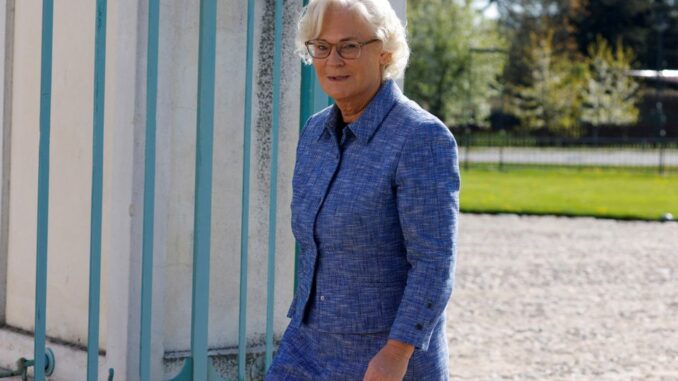 Germany will stop training Malian soldiers as part of the European Union mission in Mali (EUTM) but remains willing to contribute to the UN peacekeeping mission (Minusma) if the conditions are right, German Defense Minister Christine Lambrecht said Wednesday.
Relations between Mali and the West have deteriorated sharply since the ruling junta in Bamako postponed elections indefinitely in February and entered into a cooperation agreement with the private Russian paramilitary group Wagner.
France and its partners involved in the fight against jihadist groups in the Sahel announced in February their decision to withdraw their military forces from Mali, deeming it impossible to cooperate with the junta.
While Bamako once again demanded this week the "immediate" departure of the French soldiers, whose departure is still to be spread over several months, Christine Lambrecht indicated that Berlin would stop participating in EUTM, while leaving the door open to the retention of German peacekeepers.
"I expect the UN to create the conditions for us to continue to participate in the UNMIS. We are willing to continue our mandate," she said after a council of ministers in Meseberg, near Berlin.