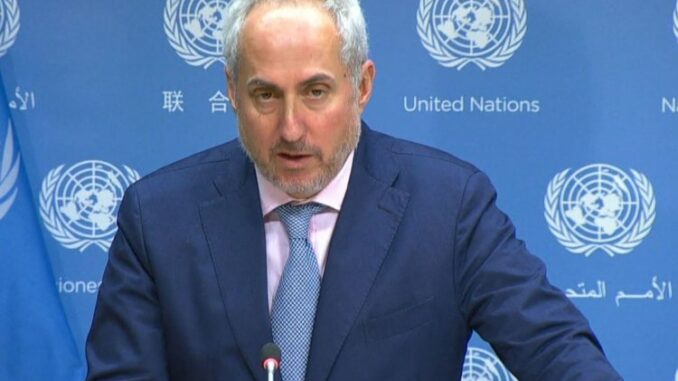 The United Nations said finding a Special Representative for the UN Support Mission in Libya (UNSMIL) is a "very" high priority as African countries and Russia push for the choice of an African to replace outgoing American diplomat Stephanie Williams.
Stephane Dujarric, the spokesman for the UN Secretary General, said, when asked at a briefing how much of a priority is it for the Secretary General to find a new UN Special Representative in Libya, that the matter was "a very high priority," noting that another priority is to hope for the unity of views on the Security Council to help implement the mandate and improve the lives of the Libyan people.
The mandate of US diplomat Williams has come to end while the Security Council extended for three months the duration of the mission. Williams has come under scrutiny. She fell out with Egypt which has invited other African countries to request for an African appointee.
The Italian news agency Nova this week reported, citing unnamed western diplomatic sources, that the Security Council will appoint an African as the next special envoy of the UN Secretary General in the conflict-hit oil-rich African country.
No names have emerged. Libya has been plunged in chaos since 2011 following NATO-sponsored uprising where former leader Muammar Gaddafi was assassinated.
The country currently has two rival governments, backed by foreign countries vying for influence in the oil-rich African country.