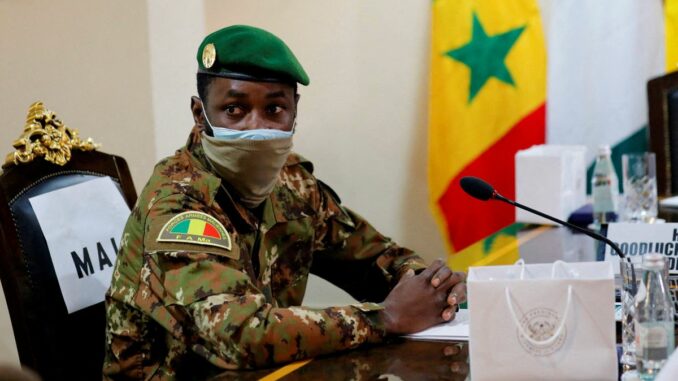 Mali's transitional authorities claim to have foiled a coup attempt on the night of Wednesday, May 11, to Thursday, May 12. "A small group of anti-progressive officers and non-commissioned officers, supported by a Western state," attempted the coup that night, according to a statement from Malian authorities on Monday, May 16, 2022.
According to our information, since last week, at least ten Malian non-commissioned officers and officers have been arrested in the country. Other soldiers are being actively sought. On the night of May 11-12, the objective of the "coup plotters," officially described as "anti-progressive," was to "break the momentum of the Refoundation of Mali. They were allegedly supported by "a Western state.
In order to search for other perpetrators still at large and to bring them all to justice, the government has announced that it is strengthening controls at the exits from the capital and at border crossings.
In Bamako, some politicians are already calling this attempted coup "mysterious. "I hope that this will not end up like the last assassination attempt on Colonel Assimi Goïta," said a political party leader. Almost a year ago, the head of the Malian junta escaped an assassination attempt while praying in a Bamako mosque, according to the official version served at the time. Since then, there has been no news on the status of the investigation.