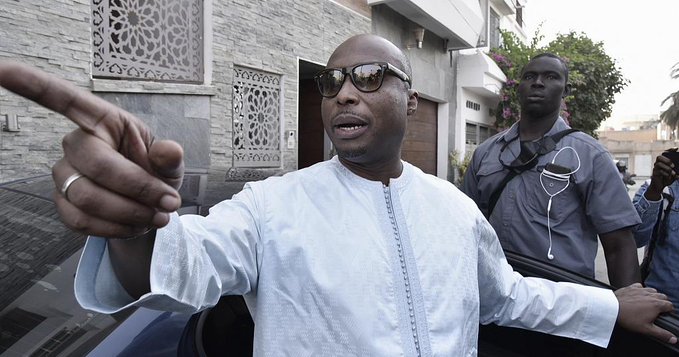 A Dakar court under heavy police protection on Wednesday postponed by four months its highly sensitive decision against the mayor of Dakar, on appeal for the death of a man shot dead in 2011 amid political violence.
The court of appeal has extended to September 21 its deliberation against Barthélémy Dias, mayor of the Senegalese capital since February, announced the president of the court during a public hearing where Mr. Dias was absent.
The court's ruling is highly anticipated because of its political implications. Many police and gendarmes had taken up positions in and around the palace. Anti-riot vehicles were placed at various intersections of the capital.
Mr. Dias, a staunch opponent of the government, cries out for a political trial. He became mayor of Dakar on behalf of a national coalition led by Ousmane Sonko, a declared contender for the 2024 presidential election. The Senegalese political world is speculating about the possible presidential ambitions of Mr. Dias.
His appeal trial was postponed several times in recent years before it was held on March 2. The public prosecutor's office had requested five years in prison, a sentence that would interrupt Dias' career.
Mr. Dias, 46, tried with a dozen others at the time, had been sentenced in 2017 to two years in prison, including six months firm, for "fatal blow" in 2011 to Ndiaga Diouf, a wrestler described by the opposition as a nervous member of the regime.
Ndiaga Diouf was shot dead during an assault on the town hall of Mermoz Sacré-Coeur, one of the communes of the capital, where Mr. Dias was mayor at the time, by alleged supporters of the ruling Senegalese Democratic Party. The violence occurred against a backdrop of growing protests against incumbent President Abdoulaye Wade's bid for a third term in 2012.