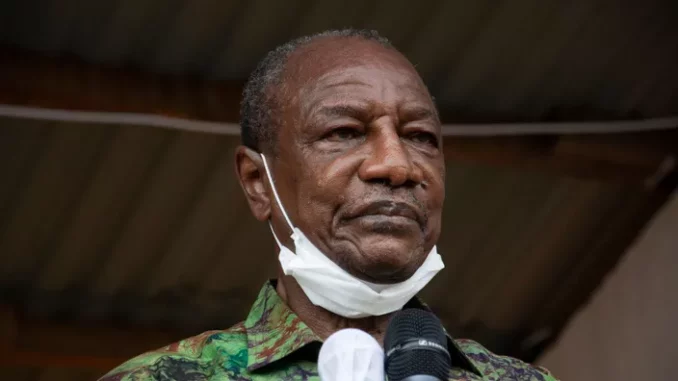 Guinea's ruling junta has again authorized former president Alpha Conde, who was overthrown in 2021, to travel abroad for medical reasons, according to a statement posted on social networks on Saturday.
The National Committee of the Rally for Development (CNRD), the junta that toppled Alpha Conde on September 5, 2021 after almost eleven years of presidency, invokes in this statement "respect for the dignity and integrity" of the former head of state and "humanitarian reasons.
The statement speaks of departure for "medical appointments" abroad, without specifying his destination, or the duration of his stay outside Guinea. It does not say anything about his state of health either.
Mr. Conde, 84, has been allowed to leave the country despite the prosecution of him and some 30 former senior officials of his presidency for assassinations, torture and abductions.
The prosecution was initiated following a lawsuit by a collective targeting the repression that characterized the last years of the Conde presidency and left dozens dead.
The junta led by Colonel Mamady Doumbouya, who has since been inaugurated president, held Conde incommunicado for weeks after ousting him from power. In January he was allowed to go to the United Arab Emirates for medical treatment, despite the reluctance of the military to accept the risk that he might be involved in anti-government activities from abroad.
He returned on April 9.
The junta announced on April 22 that he was now "free" to move. But he has not been seen in public since then.