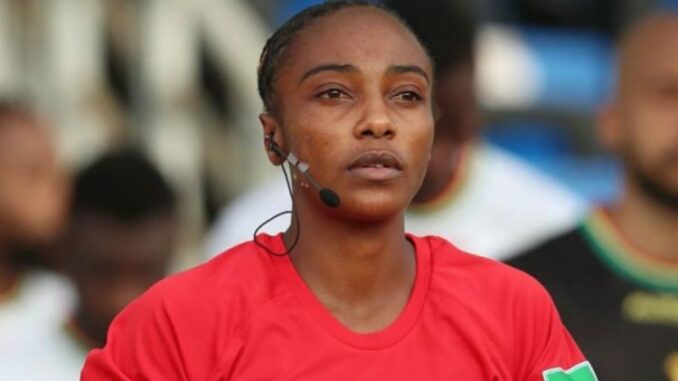 Six women will be among the 105 referees at the upcoming Men's World Cup in Qatar for the first time, Fifa announced Thursday.
Three of them – Rwanda's Salima Mukansanga, France's Stephanie Frappart and Japan's Yoshimi Yamashita – have been appointed among the 36 field referees, while Brazil's Neuza Back, Mexico's Karen Diaz Medina and the United States' Kathryn Nesbitt will officiate alongside 66 other assistant referees.
"Their appointment is the result of a long process started several years ago, which began with the appointment of women referees for some senior men's competitions and youth of FIFA," said in a statement Pierluigi Collina, chairman of the Referees Committee of the world body.
The six selected "have been performing at a high level for several years", insisted the Italian, hoping that "in the future, the presence of women referees in high-level men's competitions (will be) considered the rule rather than the exception".
In January, Ms. Mukansanga, 33, became the first woman to referee a match at the African Cup of Nations – a men's soccer tournament – at the 2021 Africa Cup of Nations in Cameroon.
It is also a further step for Stéphanie Frappart, 38, already the first woman referee in the French second division (2014), in the men's Ligue 1 (2019), in the European Supercup (August 2019), in the Champions League (December 2020) and in the French Cup final (May 7).
For all referees appointed within the six confederations, plus 24 video assistant referees, the preparation will start in early summer "with seminars in Asuncion, Madrid and Doha". It will focus on "player protection", "uniformity" in the application of the rules, as well as "understanding the characteristics of teams and players".